A line-up show consists of an MC with three professional comedians, often supplemented by an upcoming talent. At Club Haug you will always find the best talent in a sublime atmosphere. An evening of guaranteed laughter, alone or with your friends!
MC BERIT COMPANJEN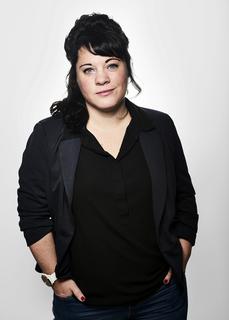 This theater maker of 1.52 m. participated in the Groningen Student Cabaret Festival with her first performance: "For God's sake!", where she reached the finals. Then "Plan de Companjen" followed and she toured the country with her show "Enough is not enough". She also plays with fellow comedians in many shows such as The Stand-Up Club and is a regular at Comedy Club Haug. In addition to her comedy and cabaret, you often come across Berit as a presenter of various events. One time at The Shopping Night The Hague, the other time as master of ceremonies during the Randstand booking days. She is a fantastic host who does not shy away from interaction with the public.
Berit was the finalist of Humo's Comedy Cup in 2017 and toured through Belgium. In addition to many performances in clubs and theaters, she is present at various festivals such as Paaspop and Lowlands (2017).
Berit made her debut at VPRO's Hehobros in December 2017.
Check the website for the line-up.