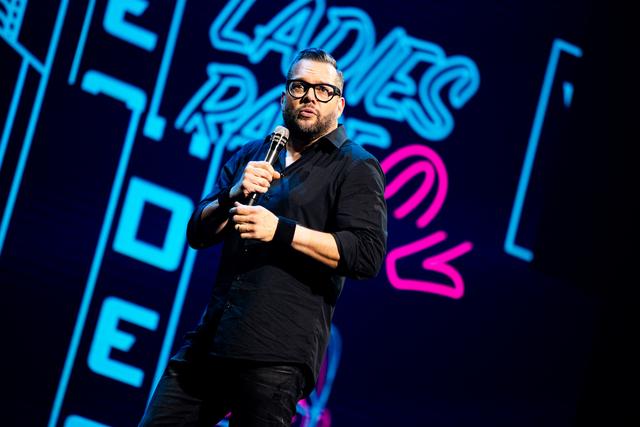 In het voorjaar van 2019 deed Alex Agnew opnieuw het Antwerpse Sportpaleis aan met 'Be careful what you wish for'. Drie sportpaleiszalen waren weer in een mum van tijd uitverkocht. Wegens blijvende vraag naar tickets van fans en organisatoren volgt nu de gelijknamige theatertour.
Het genderdebat, feminisme, #metoo, neuspeuteren, Tarzan, Zwerkbal …
Benieuwd wat Alex Agnew over deze en tal van andere onderwerpen te vertellen heeft?
Be careful what you wish for.
En met die tour komt Alex Agnew eindelijk ook opnieuw naar Nederland. Alvorens de grote zalen te bespelen heeft Club Haug hem kunnen strikken ook via hier te passeren.
Bar open: 19:00
Zaal open: 20:00
Start show: 20.30
Einde show: 22.30
Er is geen pauze.
Bar open tot 01:00.
Wees op tijd!
We hebben table service. Met je iPhone of Android toestel scan je een QR code dat op je tafeltje ligt. Hiermee bestel je in de webshop, betaal je via je betaal app en je drankje of snack wordt gebracht!