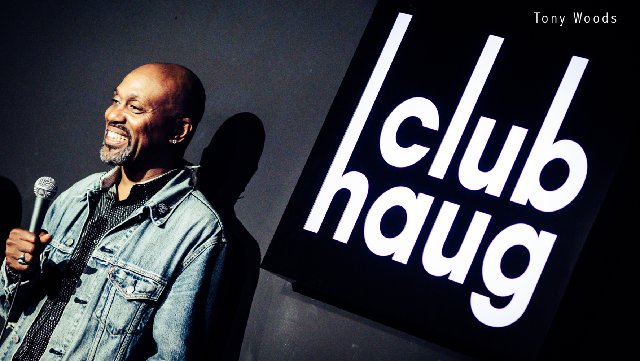 We are very happy to have Tony Woods back since last time he was at Club Haug as opening act for Louis CK. He returns with his own show and brings special guest James Altucher!
Tony Woods is a one-of-a-kind comedic legend that is always in control of his audience. His playful and cool demeanor, mixed with his sharp and sometimes mischievous routines, create a show entertaining at every level. A seasoned veteran in the comedy business, Tony is recognized not only by fans but by his peers as well as one of the best and most engaging comedians to get behind a microphone. His endless list of credits include a Comedy Central 1/2 hour special, HBO's Def Comedy Jam, P. Diddy's Bad Boys of Comedy, Showtime at the Apollo, BET's Comic View, and the USO tour. Tony was recently featured on the Funny or Die Oddball Comedy Tour. He has also featured in NY Times and This Week at The Comedy Cellar on Comedy Central.
On Sunday, when Dave Chappelle accepted the Mark Twain Prize, the most prestigious honor in comedy, the first person in the star-packed audience (Jon Stewart, Tiffany Haddish, Sarah Silverman) he singled out in his speech was Tony Woods, a stand-up whom few outside comedy circles had heard of.
Comparing his influence to that of Charlie Parker and Dizzy Gillespie on Miles Davis, Chappelle spoke directly to Woods: "I was trying to play like you," he said. "You were the first person I ever saw do it absolutely right."
Read the full article here.
https://www.nytimes.com/2019/10/30/arts/television/tony-woods-dave-chappelle.html
Special guest: JAMES ALTUCHER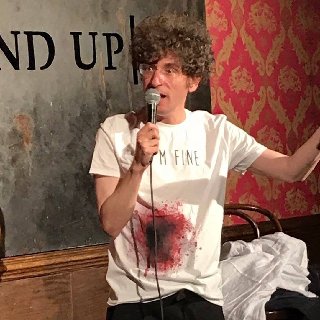 James Altucher regularly performs in clubs all over NYC. And has also performed in London, LA, Chicago, Dallas, Denver and many other cities around the country. He co-owns the NY comedy club, "Standup NY".
When he sold all his belongings and lived from Airbnb to Airbnb for years the NY Times profiled him here:
James Altucher has written 22 books, published in 20 countries. WSJ Bestsellers such as "Choose Yourself" and "The Power of No".
His podcast, "The James Altucher Show" has been downloaded over 70 million times.
Guests range from Richard Branson (a very funny billionaire) to Tyra Banks, Paul Reiser, Tiffany Haddish, Henry Winkler, Sebastian Maniscalco, Gary Gulman, Gilbert Gottfried, and over 500 more.
He's had several hundred appearances on MSNBC, CNBC, Fox, ABC, etc and his been on many popular podcasts and radio shows.
He also was an advisor on season 3 of the hit Showtime show "Billions" and has worked at HBO creating the web series "3am".
Forbes Magazine called him "The most interesting man in the world".
https://www.forbes.com/sites/brianrashid/2016/09/06/james-altucher-the-most-interesting-man-in-the-world/
He has 2.5mm social media followers across all of his social media platforms, including a 300,000 person email list.
Amazon will be releasing soon an 8 episode docu-series about James's life and struggles. Here is the trailer: https://photos.app.goo.gl/2g9hMPfhFZj7akme7
On the decks the most fantastic DJ CUT NICE!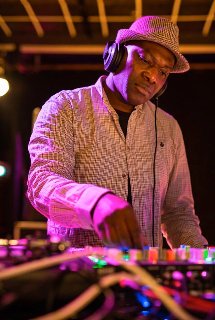 Bar: 19:00
Hall: 20:00
Start show: 20.30
End show: 22.30
Bar open till 01:00.
Be on time!