Een line-up show bestaat uit een MC met drie professionele comedians, vaak aangevuld met een opkomend talent. Bij Club Haug vind je altijd het beste talent in een sublieme atmosfeer. Een avond gegarandeerd lachen, alleen of met je vrienden!
ROB SCHEEPERS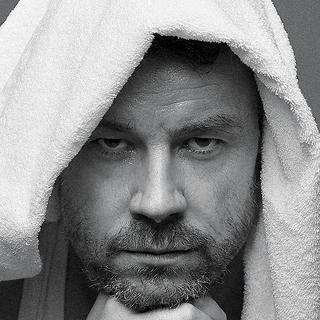 Rob Scheepers beleefde een stormachtige introductie in de Nederlandse theaters. Voor de razend succesvolle nieuwjaarsconferences van 2014 en 2015 was geen kaart meer te verkrijgen. De grote zaal van het Parktheater was begin 2016 zelfs vier keer uitverkocht. In Toomler won Rob in 2015 de Padoem Patsss Oneliner Extravaganza, waarop hij een aantal keren mocht aanschuiven bij DWDD. Ook was Rob te zien in de TV reeks van 'Padoem Patsss, de oneliner show' (VARA/BNN) op NPO3. Vele mediaoptredens later weet ook de rest van Nederland hoe grappig Rob Scheepers is.
Na zijn voorstelling "Schroot" (2016/2017) duikt Rob dit jaar de theaters in met zijn nieuwe voorstelling "Kom Maar Op". De volledige tourschema's kunt u terugvinden onder het kopje 'agenda'.
Naast de theaters is Rob actief als columnist, is hij fervent twitteraar en tonprater en wordt hij veelvuldig gevraagd voor bedrijfsoptredens. Sinds april 2016 brengt hij iedere vrijdag de rubriek 'De week in oneliners' bij Martijn Muijs op Radio Veronica.
MC KRISTEL ZWEERS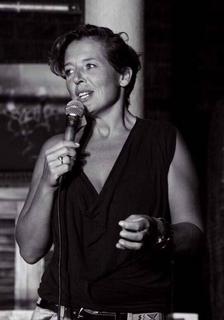 Kristel Zweers kick-started her career by winning the second prize in the Dutch Lucky Strike Comedy Talent Tour in 2001. Ever since she has been performing at about every comedy stage there is in Holland. As one of the few female comedians she managed to survive the harsh comedy scene, became a regular headliner and toured Holland and Belgium with 4 of her own 90 minute solo-shows.
After she moved to Singapore in June 2013 she started to perform in English, and again, she didn't stay unnoticed. Her straight- forwardness and 'no nonsense' comedy style were received with enthusiasm and have taken her to China, India, Malaysia, Indonesia, Vietnam, Sri Lanka, Australia, Florida, Czech Republic and New Zealand. Now she is back in The Netherlands and performs in both English and Dutch.
MARCO LOPES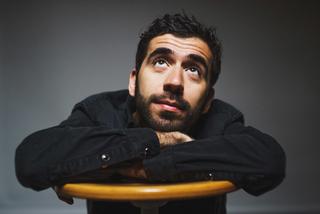 Marco Lopes (Den Haag) is cabaretier, theatermaker en acteur. Hij studeerde in 2015 af aan de Koningstheateracademie in Den Bosch met zijn voorstelling 'Saudade'. In 2015 won Marco de juryprijs tijdens de Comedyhuis Comedy Competitie en in 2016 stond hij in de finale van het VARA Leids Cabaret Festival.
NRC: "Marco Lopes werd door de jury geprezen om zijn ontroerende zoektocht naar liefde en de perfecte plaatsing van zijn grappen over zinloosheid".
SCOTT BLUGRIND (US)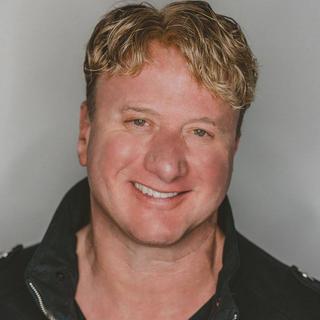 Scott Blugrind is Comedian and Musician from Hollywood, California. He is the current Audience Warm Up for Matt LeBlanc's latest sitcom, "Man With A Plan". Scott performs at many top clubs in the Los Angeles area including The World Famous Laugh Factory Hollywood. You can also see him on NCIS: Los Angeles.
Get ready for a high energy rocking comedy set!
Scott currently tours through Europe.
talent: ARBI EL AYACHI
We accept pin-only!