Featuring new talent and Club Haug regulars. It's the venue for discovering and developing the best new and emerging comedy talent. Club Haug will find the upcoming talent of tomorrow on these nights!
MC TIM HARTOG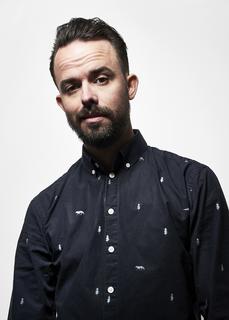 Op jonge leeftijd wist Tim Hartog (16 december 1986, Rotterdam) al dat hij cabaretier wilde worden. Na eerst een carrière als paleontoloog te ambiëren en het een tijdje als gitarist geprobeerd te hebben gaf het vermogen te praten voor grote groepen de doorslag. Dat en het feit dat hij niet heel veel anders kon. Na vier jaar op de Koningstheateracademie in 's-Hertogenbosch studeert Tim af in 2010 met zijn afstudeervoorstelling. In datzelfde jaar doet hij nog mee met Cameretten en bereikt de halve finale. Vanaf 2012 is hij de vaste MC van de Stand-Up Club, een maandelijks terugkerende comedyavond in Theater Walhalla Kantine, in Rotterdam. Steevast uitverkocht. In datzelfde jaar won hij zowel de jury- als publieksprijs op het Amsterdams Studenten Cabaretfestival en de Publieksprijs bij het Utrechts Cabaret Festival.
Line-up:
MC Tim Hartog (NL)
Pieter van Breevoort (NL)
Jannick Hamberg (NL)
Nira de Waele (UK)
Arbi El Ayachi (NL)
We accept pin-only payments!