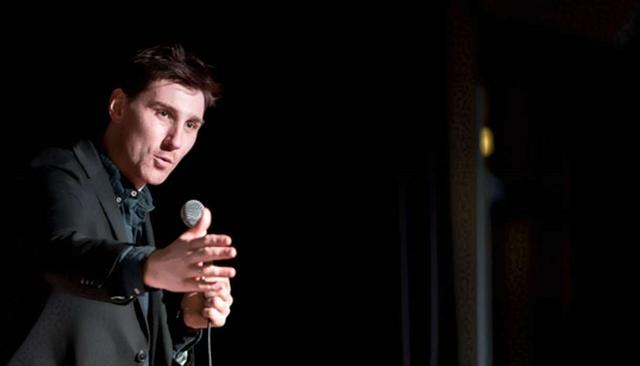 Sean McLoughlin is an acclaimed stand-up comedian and writer based in London, described as "The best comedian you haven't heard of" by Time Out and "an impassioned and uniquely brilliant talent" by The List. He has performed on several U.K. tours and provided tour support for Ricky Gervais on his international 'Humanity' and recent 'Supernature' tour. Also for Bill Burr at the Royal Albert Hall, as well as for the likes of Doug Stanhope and Katherine Ryan.
Sean has made appearances on Stand-Up Central, Comedy Central At The Comedy Store and fronted a 5-part series for Vice, as well as filming a set for Kevin Hart's LOL Network at the Just For Laughs Festival in Montreal and a small part in the Netflix sitcom 'After Life'
A regular on the U.K. circuit, Sean has also headlined shows across Europe and North America and made appearances at comedy festivals worldwide, as well as performing six acclaimed solo shows at the Edinburgh Fringe. His debut album 'Support Act' was released by 800lb Gorilla Records and can be purchased here
Sean's previous podcast 'Heal Your Wounds' was nominated for a Chortle Award, and he is the most frequent guest on 'Ricky Gervais Is Deadly Sirius' on Sirius XM. His current podcast is called 'Sean & Eliot Read The Bible' and can be found wherever podcasts are found.
"An impassioned and uniquely brilliant talent" The List
support:
KRISTEL ZWEERS
Kristel Zweers kick-started her career by winning the second prize in the Dutch Lucky Strike Comedy Talent Tour in 2001. Ever since she has been performing at about every comedy stage there is in Holland. As one of the few female comedians she managed to survive the harsh comedy scene, became a regular headliner and toured Holland and Belgium with 4 of her own 90 minute solo-shows.
After she moved to Singapore in June 2013 she started to perform in English, and again, she didn't stay unnoticed. Her straight- forwardness and 'no nonsense' comedy style were received with enthusiasm and have taken her to China, India, Malaysia, Indonesia, Vietnam, Sri Lanka, Australia, Florida, Czech Republic and New Zealand. Now she is back in The Netherlands and performs in both English and Dutch.